SPORTS
Jose Mourinho's Best Xi Players Of All Time
The five times Balon d'Or winner Cristiano Ronaldo has played under Jose Mourinho for some years. Ronaldo is one of the favorites of Jose Mourinho, he likes the playing style and agility of Cristiano Ronaldo on the pitch.
Jose Mourinho is known to be a coach of influence. He builds up teams to standard.
The German player Mesut Ozil also features in the team of Jose Mourinho. Ozil's playmaking ability on the pitch can never be denied. He is regarded as one of the best playmakers in the history of football.
Mesut Ozil has played alongside Cristiano Ronaldo in Real Madrid under Mourinho. They won trophies together during their stay on the Real Madrid team. He is known for his creativity, technical skills, and passing ability.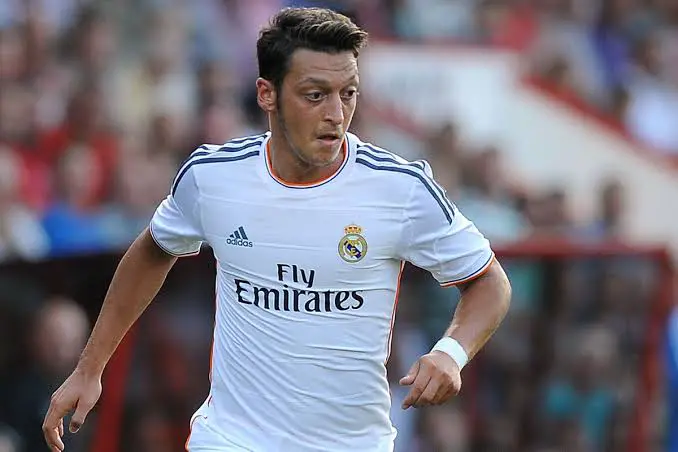 The African star player Drogba was seen by Mourinho to be one of the best players Africa has ever produced. Drogba was able to play under Mourinho when he was in Chelsea FC. Jose Mourinho sees them as a player with good scoring ability.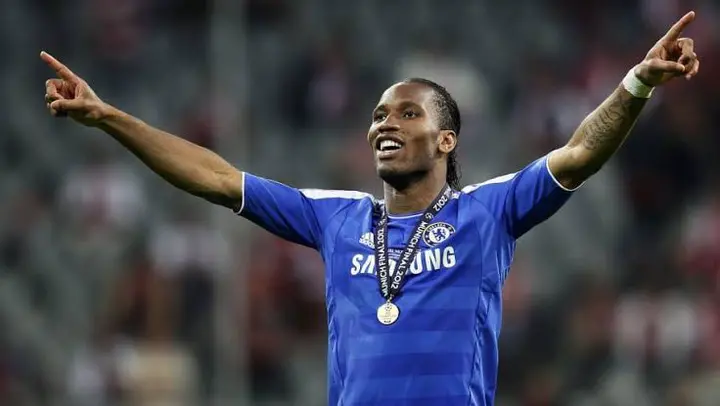 Below are the names of the best eleven of Jose Mourinho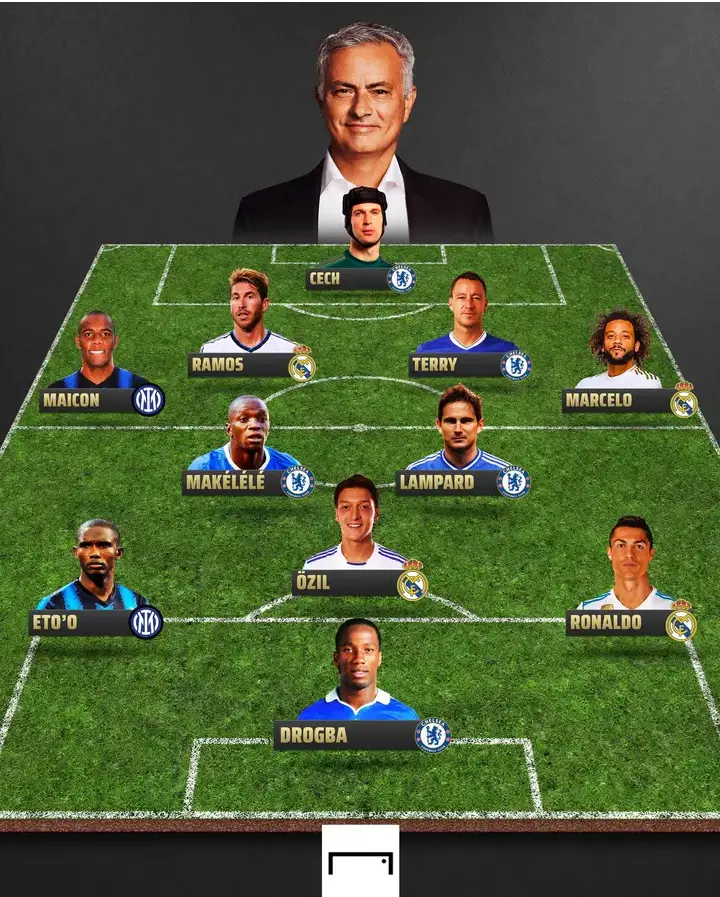 Goalkeeper: Cech
Defenders: Maicon, Ramos, Terry, Marcelo
Midfielders: Makelele, Ozil, Lampard
Strikers: Eto'o, Drogba, C. Ronaldo