SPORTS
8 Best Free Signings By Juventus
Juventus are a powerhouse in European football and in recent years they've utilised the free transfer market better than anyone else.
In fact, the Old Lady have arguably made some of the best free transfer signings in Europe since 2010.
They splashed the cash on Dusan Vlahovic in January 2022 as they did on Matthijs de Ligt and Cristiano Ronaldo in 2019 and 2018 respectively, but to make those big-money moves, Juve have been forced to use free transfers to bolster their squad.
So, what are the best free transfer in Juventus' history.
1. Angel Di Maria & Paul Pogba (Juventus) – Free Transfers
Angel Di Maria and Paul Pogba are Juventus' best signings on a free transfer as they recently got signed from their previous clubs for free for the 2022-2023 football season.
Angel Di Maria got signed from PSG with a record of 56 goals in 197 appearances from 2015-2022, while Paul Pogba got signed from Manchester United after recording 29 goals in 154 appearances from 2016-2022.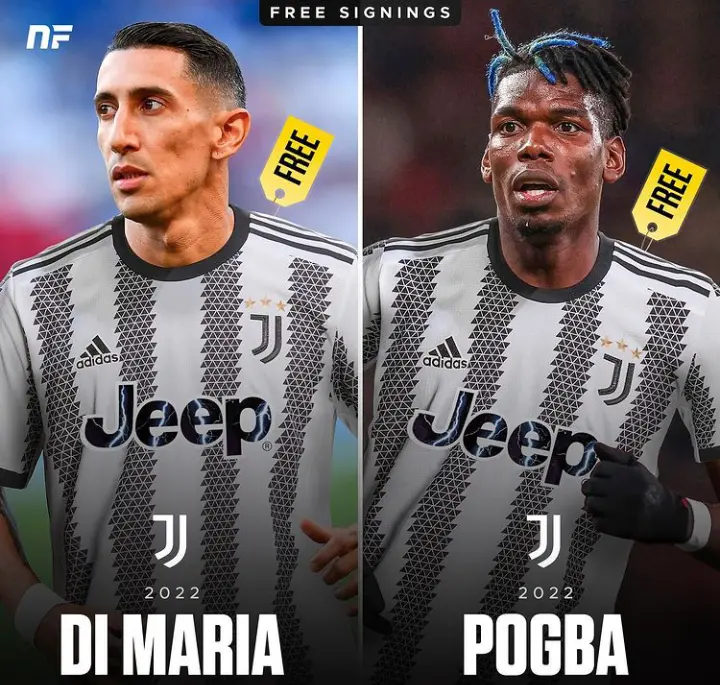 2. Andrea Pirlo (2011) & Fabio Cannavaro (2009) – Juventus (Free Transfers)
Andrea Pirlo and Fabio Cannavaro are also part of Juventus' best free signings. Andrea Pirlo got signed by Juventus for free from AC Milan in 2011, and Fabio Cannavaro also got signed by Juventus for free from Real Madrid in 2009.
Andrea Pirlo recorded 16 goals for Juventus in 119 appearances from 2001-2011, while Fabio Cannavaro recorded no goal for Juventus in 27 appearances from 2009-2010.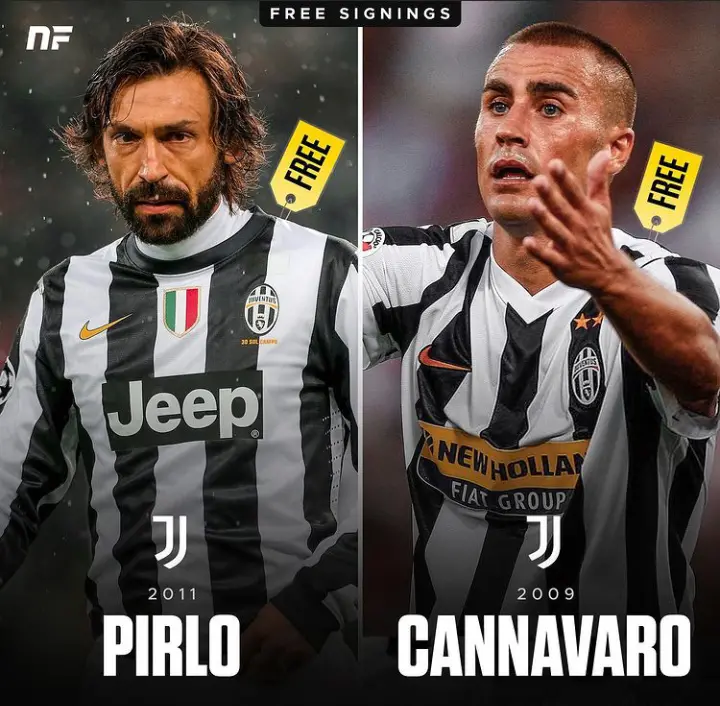 The other best free signings by Juventus are;
3. Adrien Rabiot (2019) & Dani Alves (2016) – Juventus (Free Transfers)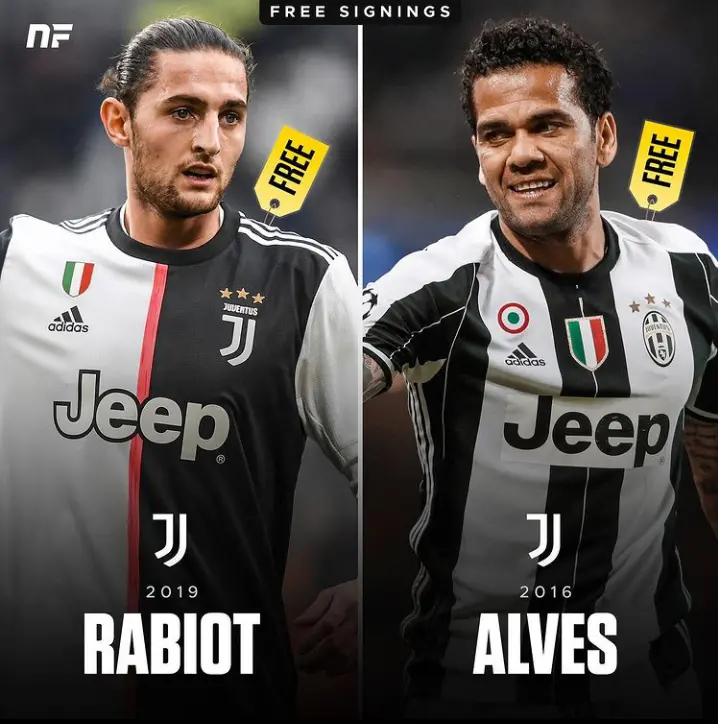 4. Sami Khedira (2015) & Lucio (2012) – Juventus (Free Transfers)