SPORTS
6 Elite Players Real Madrid Made Profit From By Selling Them To Another Club
Real Madrid has recruited a lot of players and sold a lot of players over the years, and while all of these transactions were taking place, the club either lost money or made a lot of money.
Losses and profits are made in football, just like they are in any other industry.
However, given Real Madrid's transfer transactions over the years, we will be able to examine the profits produced by the club while signing and selling players.
The six (6) players are listed below, along with a few specifics about their transfer agreements:
1. Raphael Varane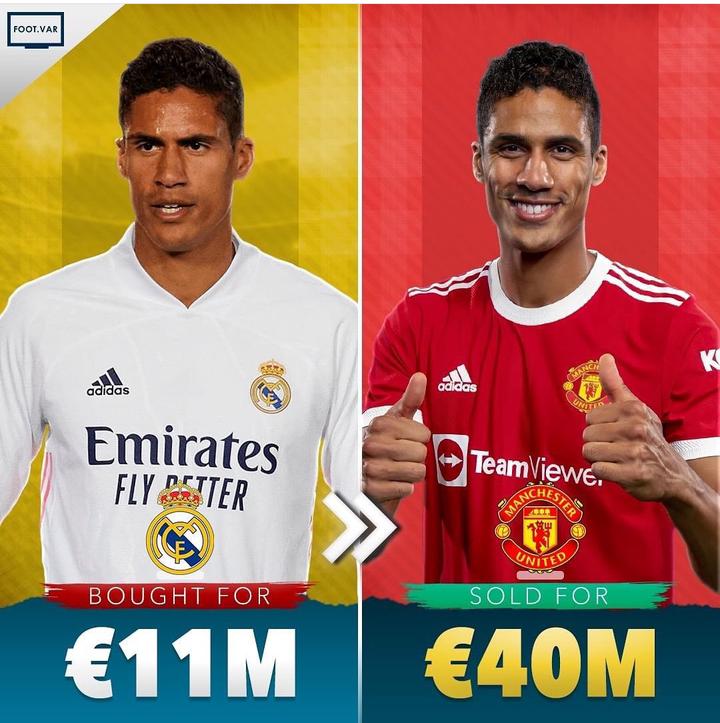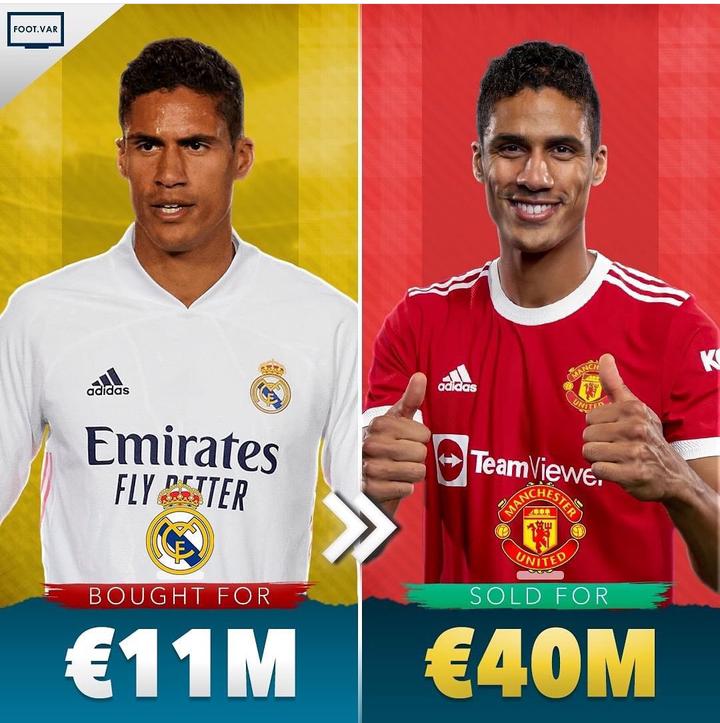 Varane was purchased for €11 million by Real Madrid. Last season, however, the club sold him to Manchester United, and he did not play for Real Madrid at all.
He was, however, sold to Manchester United for €40 million, resulting in a €29 million profit.
2. Achraf Hakimi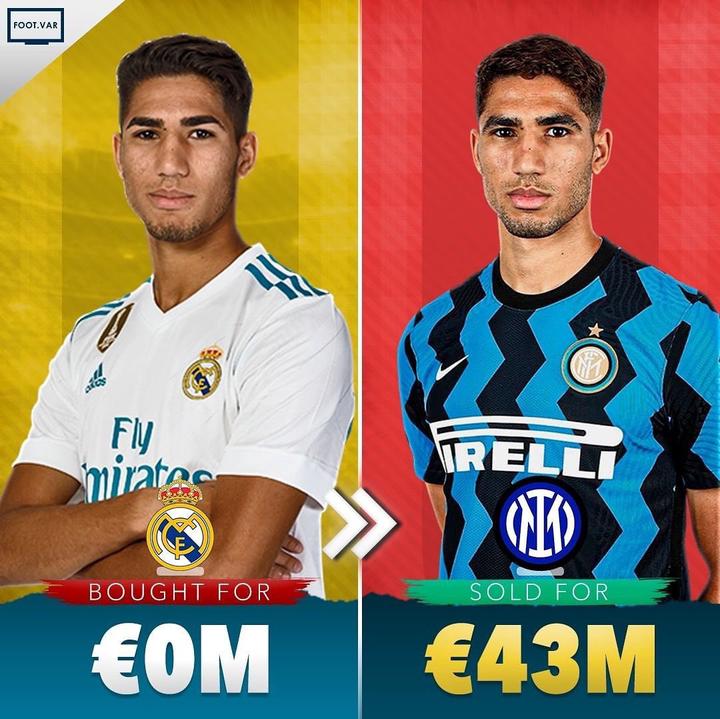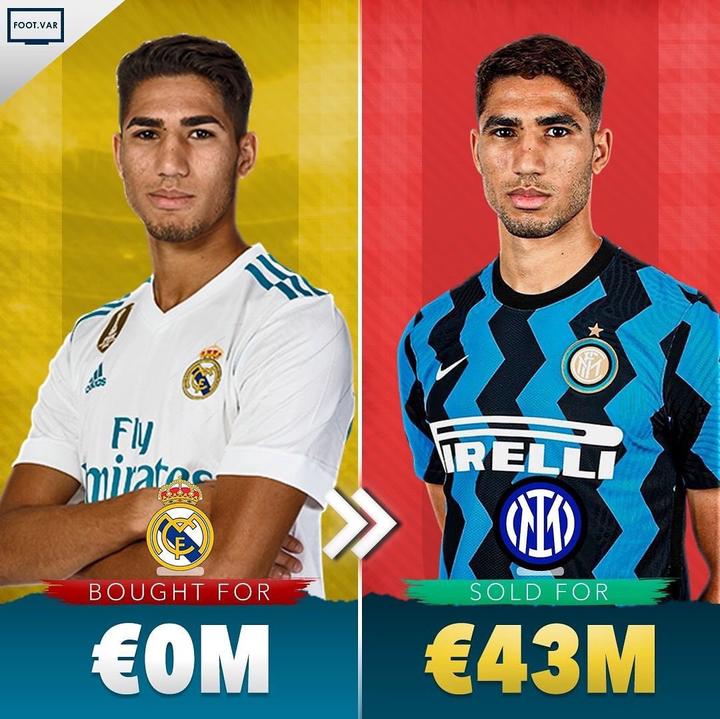 Hakimi signed with Real Madrid as a free agent, costing the club €0 million. Real Madrid, on the other hand, sold him to Inter Milan for €43 million, resulting in a profit of €43 million.
3. Mesut Ozil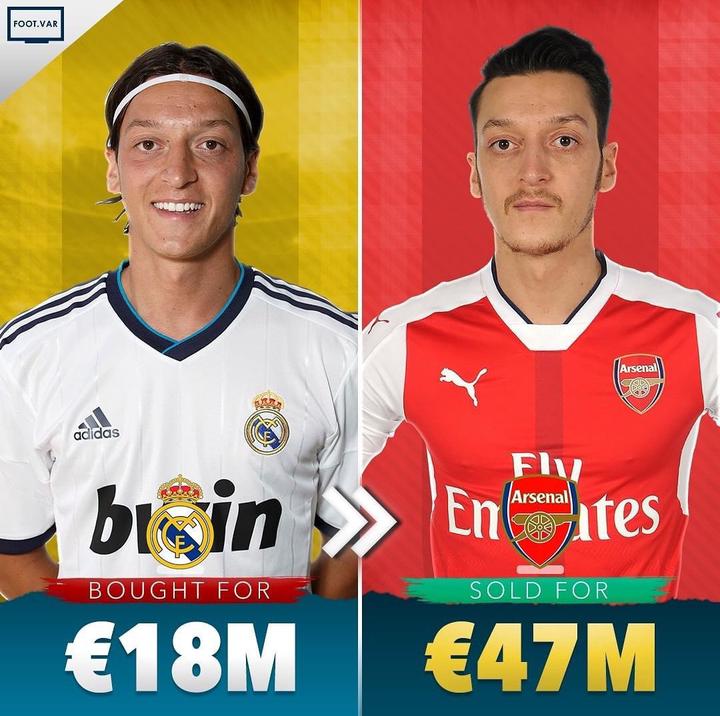 Real Madrid paid €18 million for Ozil, and he was regarded as one of the best players on the team throughout his time there.
As a result of his improved performance, his market worth grew, and when he was sold to Arsenal for €47 million, Real Madrid made a profit of €29 million.
4. Angel Di Maria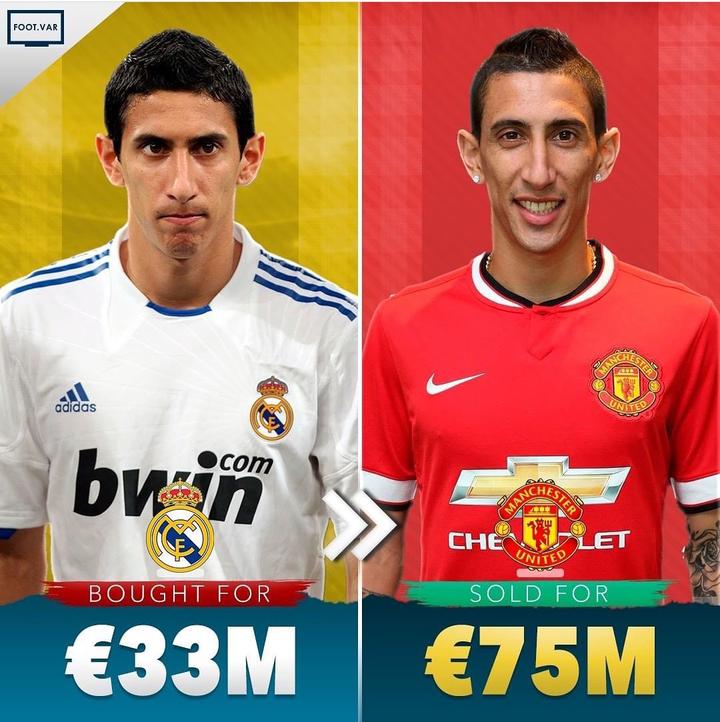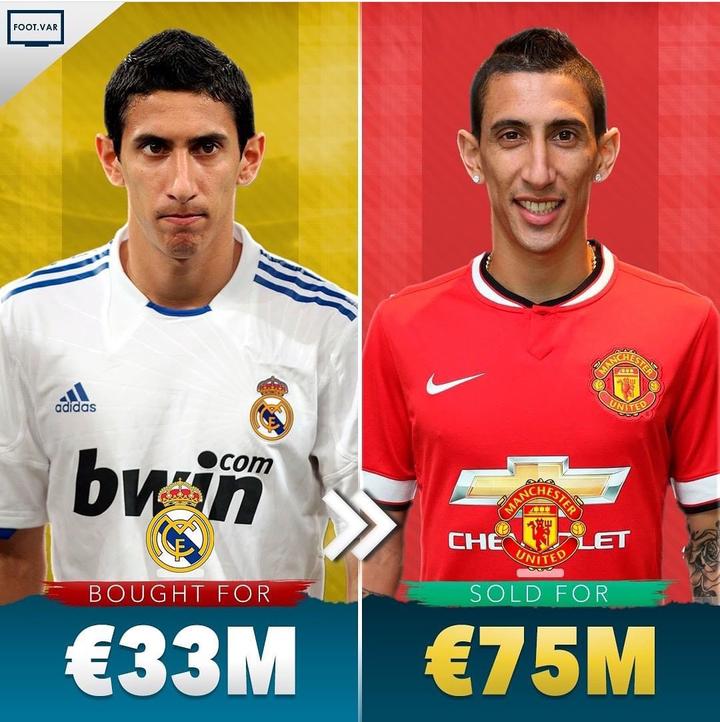 Di Maria was signed by Real Madrid for €33 million and finally transferred to Manchester United for €75 million. As a result of Di Maria's sale, Real Madrid generated a profit of €42 million.
5. Alvaro Morata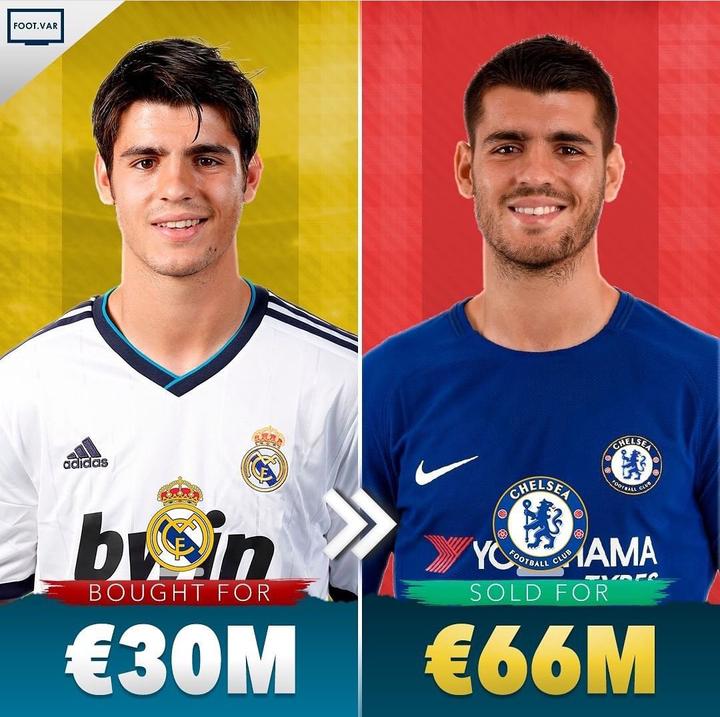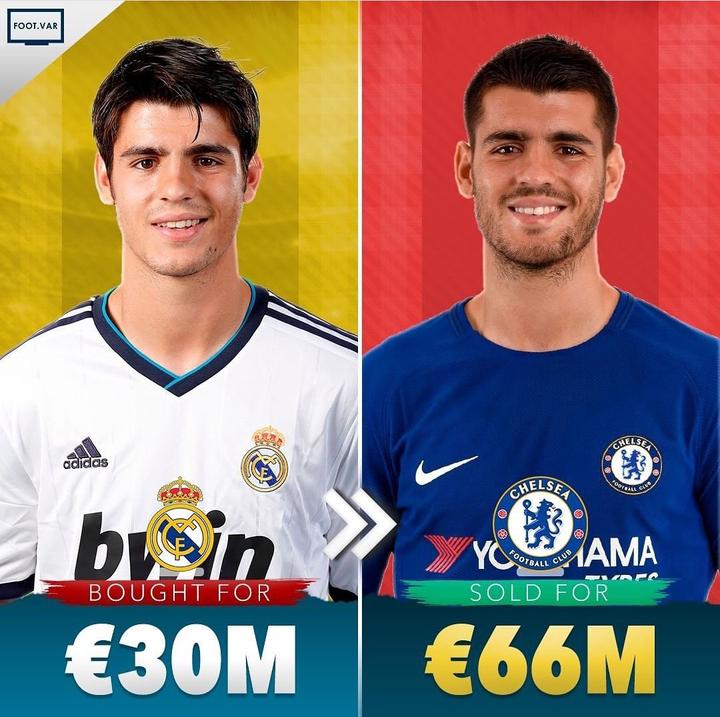 Real Madrid paid €30 million for him and then sold him to Chelsea for €66 million, resulting in a €36 million profit for the club.
6. Cristiano Ronaldo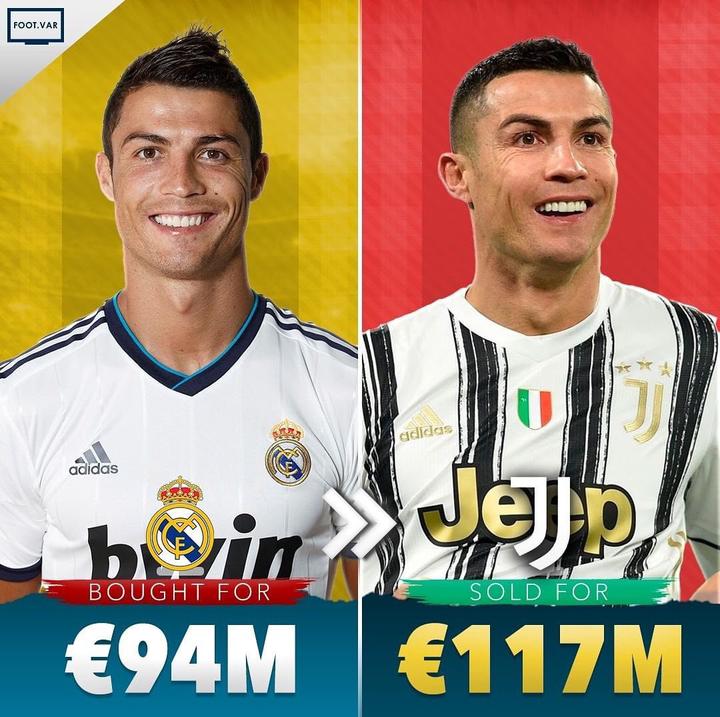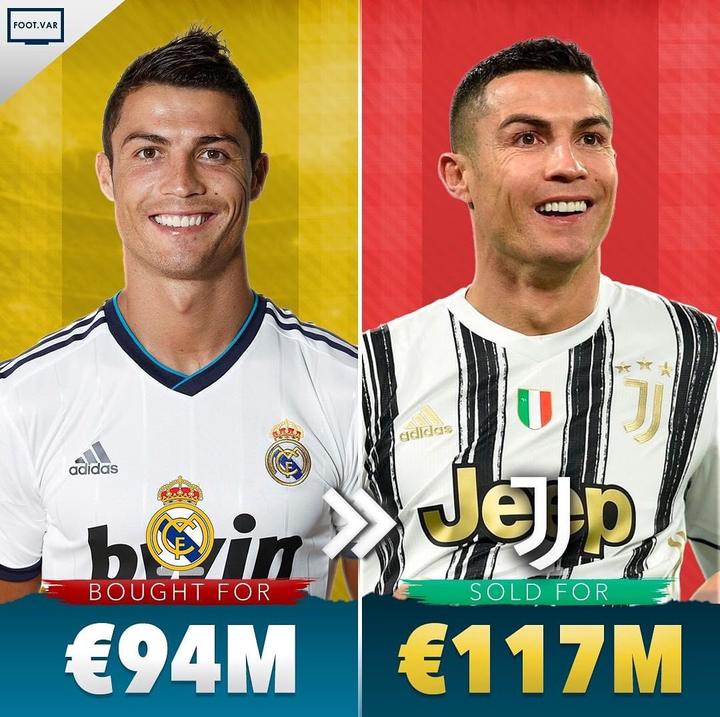 Real Madrid paid €94 million to sign Cristiano Ronaldo from Manchester United in 2008.
However, the player's worth increased after several years with the club, and he was sold to Juventus for €117 million. As a result, Real Madrid made a €23 million profit on Ronaldo's transfer.
So, these are some of Real Madrid's profitable transfer deals, and the six are undoubtedly among the best players the club has ever had.