SPORTS
4 Most Followed Footballers On Instagram
Instagram is one of the most used social media in the world. The app has a lot of users on its platform.
Many celebrities as well as footballers use Instagram to connect to their large fans.
In this article, we have enlisted 4 footballers who are the most followed on Instagram.
Here Are The Most Followed Footballers On Instagram 
1. Cristiano Ronaldo 
The Portuguese forward who plays for Manchester United is the most followed footballer in the world on Instagram.
He has 450 million followers. Braking most of the football records has made him become one of the best players in football history.
He is the all time top scorer in football history with 816 goals.
2. Lionel Messi 
The Argentine footballer who plays for Paris Saint Germain has 333 million followers on Instagram.
He is known for being the best Playmaker. He has scored 769 goals in his career.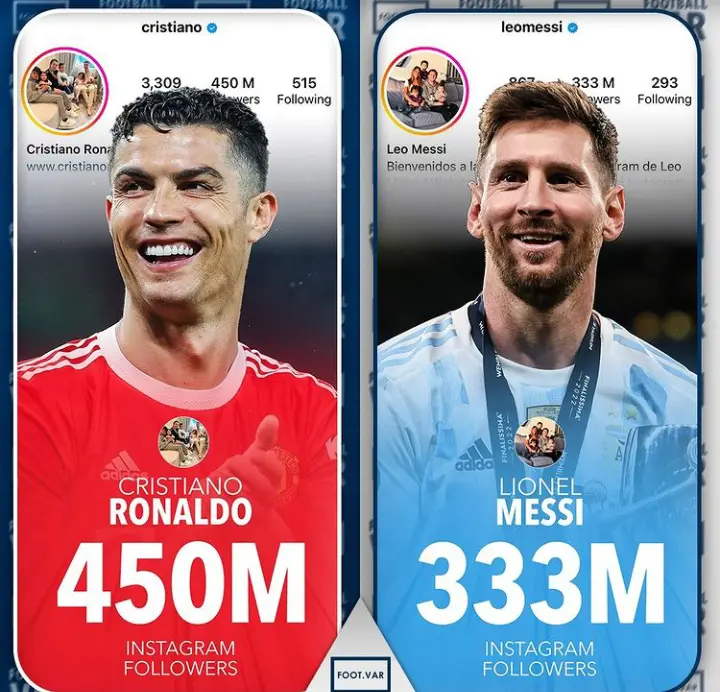 3. Neymar Junior
The Brazilian winger has 175 million followers on Instagram.
His good dribbling skills and fansy lifestyle outside football makes most people follow him.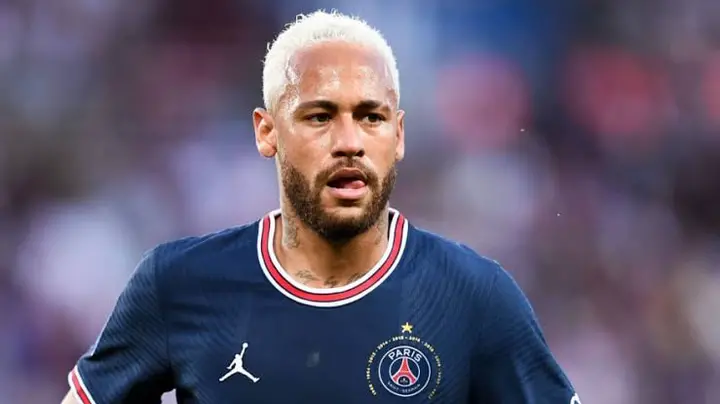 4. Kylian Mbappe 
He is the fourth most followed footballer on Instagram with 71.6 million followers.
The French forward plays for Paris Saint Germain.