SPORTS
10 Most Embarrassing Moments In World Cup Football
Last year's World Cup was full of some amazing and incredible moments. There have also been some embarrassing blunders.
ESPN put together a version of their "Not Top 10," dedicated to the World Cup's not-so-great moments.
Here are those moments.
1. Luis Suarez biting a rival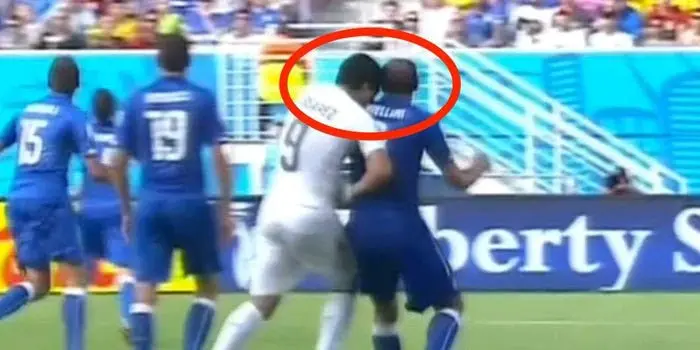 The World Cup's most shocking—yet least surprising—move involved Giorgio Chiellini of Italy getting his shoulder bit by Luis Suarez.
2. Alejandro Sabella "faints."

As a result of one of his players narrowly missing a goal against Belgium, Sabella gets his second appearance on the list. After pretending to pass out, Sabella suddenly caught himself.
3. Thiago Silva interferes with goalkeeper's kick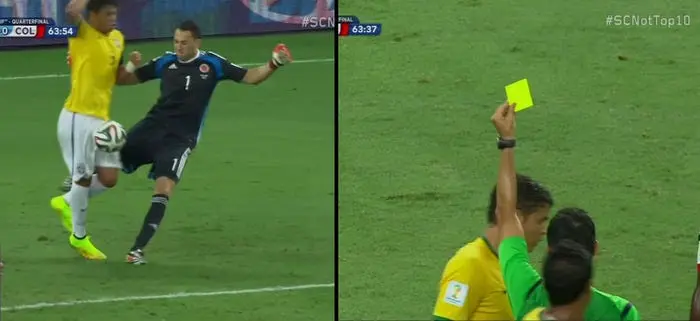 Brazil's Thiago Silva temporarily lost his wits as he obstructed Colombia's goalkeeper's kick. Silva's ban for the semifinal game against Germany came at a high cost, even though Brazil went on to win.
4. The trick free kick by Germany went wide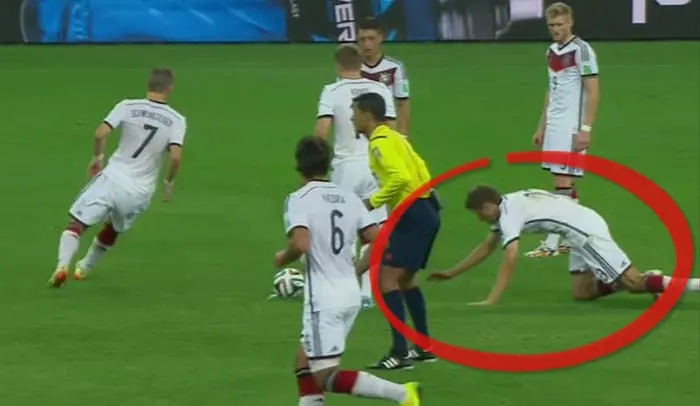 Thomas Mueller appeared to be trying to fool Algeria as he stumbled as he approached the ball during a free kick and then burst through the Algerian defense. Never getting past the wall was the ball.
5. Argentina's head coach gets soaked by his own player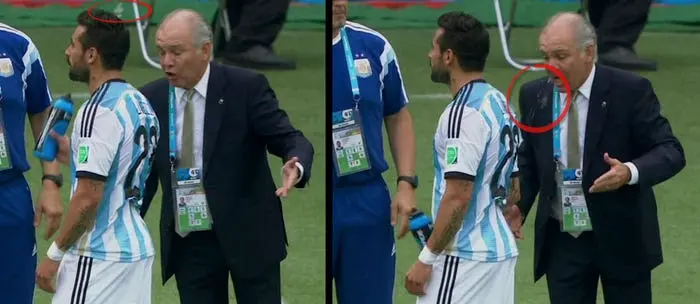 One of Alejandro Sabella's players sprayed him with his water bottle as he was attempting to converse with him.
6. The referee unintentionally gets involved in the action

In the knockout round match between Switzerland and Argentina, the referee made a mistake and unintentionally impeded a Swiss player's attempt to make a play.
When he was finally able to pass the ball, that guy responded superbly.
7. Neymar trips up while partying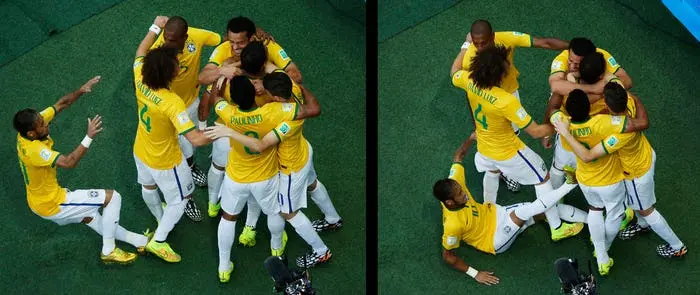 Neymar had earlier attempted to join his teammates in celebrating their first goal against Colombia but was unable to make it.
8. James Rodriguez celebrated his goal with a huge bug

Rodriguez scored a penalty kick late in Colombia's defeat to Brazil, collected the ball, and sprinted back to the middle of the field. A huge green beetle accompanied him on the journey.
9. The terrible corner kick by Wayne Rooney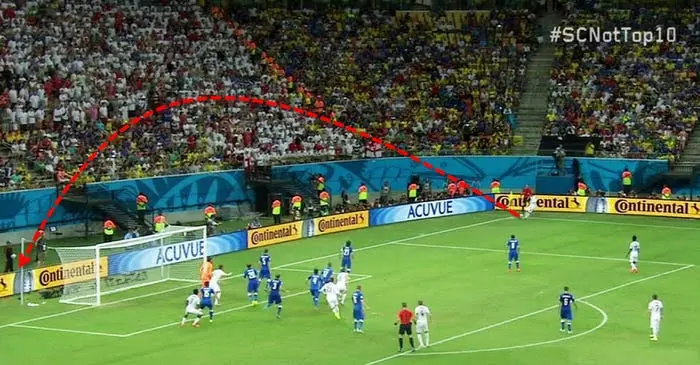 Rooney's corner in a game that England would lose to Italy 2-1 actually landed roughly 20 feet behind the goal, giving the Italian team a goal kick.
10. The Russian goalkeeper misses a simple shot

Goalkeeper Igor Akinfeev gave South Korea a 1-0 lead in Russia's opening match of the tournament when he allowed a simple shot to slip through his hands and into the net.
The game eventually ended in a 1-1 draw. The most astounding thing is that Akinfeev very certainly would have blocked the shot with his face had he not deflected the ball with his hands.